Community News: Job Posting
---
---
HXGNY 2013 Speech Host Contest / 演讲主持比赛
Sunday 12/08 12:30 – 3:00pm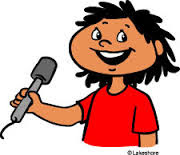 大纽约华夏中文学校将举行2013年"自信童年,风采尽现"演讲主持比赛。
时间: 12/08,12:30 – 3:00pm
地点: 小剧场
比赛分成两个会场: 低年级组(一至二年级, K可以参加一年级组); 高年级组(三年级,和四年级以上)。 比赛分三部分进行: 先是简要自我介绍,然后是1-3分钟的才艺展现(朗诵、讲故事、说笑话, 绕口令,或美国学校常用的Show & Tell形式). 题材健康活泼, 积极向上。最后是一分钟的现场问答。 1至3年级前三名将代表我校参加12/15 和 01/05 的培训和总校的一月中旬的演讲比赛, 四年级以上获奖人将成为校内春节联欢会主持人。
Contestants will be split into two groups: lower grade G1-2, higher grade G3 and up. K may join G1 group. The contest will have 3 parts. First part is a brief self-introduction. Second part is 1-3 minutes' talent show, reciting a poem, story telling, tongue twister, or show & tell. The topics should be positive and upbeat. The last part is a 1 minute impromptu Q/A. Top 3 winners from each grade of G1 to G3 will represent HXGNY to attend inter-school speech contest, (After the contest, winners from lower grades will group on 12/15 and 01/05 for training/rehearsal), or preside over our school's Chinese New Year Party.
评分标准请点击这里
https://drive.google.com/file/d/0B0gkRCMzQMZ4TGxhdS1rLW45elp3WTBybTJwSnFfenA3V3FJ/edit?usp=sharing
一至三年级现场问答题库。 参赛者现抽一题回答,一分钟之内回答完毕。
G1-G3 Q/A question pool.
The child will randomly draw a question from the pool. The host will read the question and the child has to finish answering within 1 minute
https://docs.google.com/spreadsheet/ccc?key=0AkgkRCMzQMZ4dEdqcDMyQUduc3ZJbnJsalJrekhYZEE&usp=sharing
请家长积极参与筹备和场边协助工作。两个赛场需要双倍义工。
Volunteer signup sheet, really need lots of volunteers
in each venue to make our show successful. Please sign up
https://docs.google.com/spreadsheet/ccc?key=0AkgkRCMzQMZ4dDhTMktXaDFOSndIcGJtS3llRmVkWlE&usp=sharing
HXGNY 2013 Go Tournament
2013华夏大纽约围棋竞赛将于十二月十五日下午举行,
社区全体成员都可参加,包括校内外的少儿和成人。
少儿组获胜者将获得奖品,
成人将有非常好的机会与其他有共同兴趣者交流。
报名从现在起至十二月八日。如报名人数太多,
我们将严格按照报名时间决定最后参赛选手。请尽早填好随附的
报名表
并电邮到
hxgny.go@gmail.com
. 报名费是$15一人,请用Paypal 
链接
付款。
HXGNY 2013 Go Tournament will be held in the afternoon of Dec 15. Everybody in our community is welcome to participate, including both children and adults and those outside of our Chinese school. Awards will be presented to the winners of the children's group while adults will have the great opportunity to play for leisure with other people with the same interest. The registration is open now till Dec 8. Please register early since the cutoff will be strictly by enrollment time if players exceed our capacity. To register please fill the attached form and email tohxgny.go@gmail.com. Please use the Paypal link to pay the $15 per player registration fee.
2013-2014 School Directory Cover Design Contest Winner
The following students' artwork won the school directory cover contest:
马立平三年级二班刘思源的作品被选为封面,美洲华语四年级姚青的作品被选为封底。
HXGNY School Yearbook – Class Photo Taking Sunday 12/15
To prepare for first school's yearbook of HXGNY, we will take class pictures on Dec 15, 2013.  Please dress your child appropriately.  If you don't want your child to be in the class pictures, please send an email to
hxgnyadmin@googlegroups.com 
and provide your child's name and class/grade (such as MLP G3 C2).
少儿医学知识讲座 12/08
Speaker: Dr. Li Xinmei
Time: Sunday 12/8 10:00AM – 11:00AM
Location: Cafeteria
We are honored to invite Dr. Li Xinmei to share with us her expertise in pediatric care, focusing on young children. Dr. Li has board certifications in both Pediatrics and Neonatal-Perinatal Medicine. She has over twenty years experience in Pediatrics. She will speak with us covering developmental areas of both physical and psychological. If you have any specific questions or need clarification on something that your current pediatrician had instructed, Dr. Li will spend ~30 min to discuss your concerns after her talk.
Student Corner 7th Issue (小语世界第七期)
编者的话
大家好!时间过得真快!转眼都已经十二月份了!我们小语世界已经是第七期了!感谢大家对小语世界的支持,感谢各位编辑的辛勤工作!我们这一期的小语世界发表了马立平7年级学生的作文。指导老师黄岳。本期编辑林亦勤,人物专访由编辑肖明俊采访中文学校志愿者张彦睿,本期食谱、新书及音乐推荐雷瀚。小语世界第七期请点击这里。