华夏总校辩论赛北区决赛于04/26日在我校圆满结束。比赛分高低两个年级组,我校的参赛小选手们发挥出色,成绩空前,除获得高、低年级团体第一之外,还囊括了所有参赛场次的最佳辩手奖。比赛成绩固然可喜,可是友谊更是第一,这次比赛的另一大收获是我们增进了与本赛区其它兄弟队间的友谊。纵观整个比赛过程,秩序井井有条,其它参赛队高兴而来,满意以归。我们不仅收获了比赛成绩,更重要的是收获了理解和友谊。在此,向所有参加比赛的小选手以及选手们的家长,所有志愿人员致以衷心的祝贺;同时,也向与我们同场赛技的兄弟赛队致以诚挚的敬意。
back to top
Education Seminar: Nurturing Brilliance in the Midst of Mediocrity

Sunday 5/3/2015 10-11:30 AM. Registration room B
Our society does not always recognize nor appreciate brilliance in children. Our school system generally caters to "average" students and fails to understand the needs of high achieving students. Often, very bright and talented children are ridiculed by their peers who see them as "different." Today's session will help parents understand the needs of children who demonstrate exceptional abilities. Join mom, educator and author Dr. Janine Walker Caffrey to learn:
1. How to ensure your child's educational needs are being met at school,
2. How to deal with bullying by other students and even teachers,
3. How to select just the right college to provide for the best possible future,
4. How to encourage high achievement while still allowing your child to enjoy childhood.
This will be an informative and interactive session. Dr. Caffrey's books, Drive: 9 Ways to Motivate Your Kids to Achieve and Nurturing Brilliance: Discovering and Developing Your Child's Gifts will be available for purchase following the session. Cash and checks only will be accepted (no credit cards).
Janine Walker Caffrey is an educator, advocate, author and speaker dedicated to improving educational opportunities for all. She taught in public schools for over a decade in the areas of special education, English for speakers of other languages and physics. Janine enjoys writing, and has published two parenting books – Drive: 9 Ways to Motivate Your Kids to Achieve and Nurturing Brilliance: Discovering and Developing Your Child's Gifts. She has developed a parenting strategy called "Pathfinder Parenting" and loves to share this message with parents through video, television, radio, and speaking engagements. You can learn more about Dr. Caffrey at her website: JanineWalkerCaffrey.com.
back to top
大纽约华夏中文学校田径运动会 (Track and Field Event) 5/17
大纽约华夏中文学校田径运动会将于五月十七日下午在White Plains高中田径场举行。 运动会设有短跑,中短跑,跳远,跳绳,拔河等各种有趣比赛项目。我校全体学生都可免费参加, 报名截止日期是五月十号,报名按此链接。截止日期前未登记者,我们将无法安排参加比赛。比赛当天我们还需要家长们的大力支持。在选择比赛项目和午餐时,请选择您是否可以在一些项目中帮忙,以便我们统一安排。午餐12点开始在餐厅提供, 需要购买。比赛1点开始,所有参赛选手请于1点前赶到比赛场地报道。比赛预期4:30结束。如有疑问请电邮sports_hxgny@googlegroups.com。让我们在赛场上见。
HXGNY Track and Field Games will be held at the track and field stadium of White Plains High School on the afternoon of May 17. The event will include 50,100,and 400 meters race, rope jumping, tug of war, and other fun games. Students of HXGNY are free to register. Please follow this link to register before the May 10 deadline. We need parents' help on the day of the event. When you register, please choose what game you can help in the event. It's greatly appreciated. Lunch will start around 12PM in the cafeteria for you to purchase. All participants need to report to the stadium no later than 1PM. The games are expected to finish around 4:30pm. Should you have any questions, please emailsports_hxgny@googlegroups.com . Looking forward to seeing you in the games.
back to top
午餐服务开通 Lunch service
午餐服务很受欢迎,请大家填表反馈。4/19福冕餐馆, 4/26 Chopstick餐馆
这周5/3我们请了Taste of China 餐馆来我校提供午餐。 11:30A点开始,在B楼大厅(seminar room), 只收现金, 欢迎大家踊跃购买尝试,积极反馈, 以便于我们做最后的选择。
为保证学校清洁卫生,请大家用餐后自行清理桌面,保持地面清洁。可以将食品带回家, 但校园用餐只限于餐厅内 (绝对不可以到其它教室或室外用处)。烦请所有家长遵守。
back to top
华夏大纽约数学竞赛 5/10(HXGNY Math Competition)
为了激发孩子们对数学学习的热情和兴趣,我校将举办数学竞赛。
时间:2015年5月10日,下午1-2点
竞赛改分以下小组, 请基于英文学校所在的年级选择小组报名。每个小组每一年级前三名给予奖励。Please register your kid according to regular day school grade, NOT Chinese school grade
Math Kangaroo (1 – 3 Grade)
Math Kangaroo (4 – 5 Grade)
Math Count/AMC (6 Grade and above)
SAT Math (6 Grade and above)
报名:请点击这里通过下列表格网上注册报名。截止日期为2015年5月3日。
back to top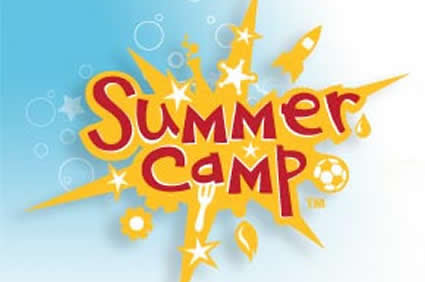 中美体育文化纽约夏令营隆重开出。今年夏天,孩子们无须漂洋过海,即可享受高品质的各项中国文化课程。
夏令营由中国华文教育基金会、爱迪斯体育文化交流中心主办,大纽约华夏中文学校、康州华夏中文学校协办。日期为八月十日 – 八月二十一日,全日制。 地点为White Plains High School。 丰富的课程选择包括中国历史、文化、民族舞、绘画、手工、书法、武术、游泳。 文化课程由中国华文教育基金会从国内选派有海外教学经验的国内优秀专业老师执教。 游泳课程由知名的祥豪游泳俱乐部提供。 可以网上注册。
back to top

欢迎加入华夏志愿者团队 Volunteers needed
大纽约中文学校全是靠许多志愿者无私奉献时间和精力运转的。学校近年来规模迅速扩展, 我们需要大量志愿者支持和帮助。 希望您能加入志愿者团队。如有意愿,请点击这里申请
感谢您对大纽约华夏中文学校的支持!
back to top
Student Corner 17th Issue (小语世界第十七期)
2014-2015《小语世界》第十七期与大家见面了,清新版面,精彩文章,请点击这里阅读。如果你有好的文章,愿与我们分享,请将稿件投至hxgnysubmissions@gmail.com
Please click here for Student Corner 17th Issue.
back to top
昆曲与京剧都是中国文化的瑰宝。华美协进会将于五月二日举办《
京昆会》专题讲座,马少良、
翁佳慧暨罗苏菲将于五月九日假座亨特学院Kaye Playhouse表演昆曲和京剧传统曲目。详情请参阅
Flyer
。
Kunqu and its most prominent descendant, the Beijing opera, are the unique classical Chinese theaters ablaze with a fusion of poetry, singing, dancing and acting, both of which have reigned as the predominant theatrical genres from the 16th century down to the 20th century, during the Ming and Qing dynasties. Like Shakespeare's sonnets, Caravaggio's paintings, Handel's music: all true beauties that must endure the test of time, these two Chinese dramatic and musical genres still look and sound so fresh  that they remain today as the towering and representative classical theaters of China (Ben Wang).  Please see the flyer for lecture and show information.
back to top
OCA Rising Star Concert (Sun 5/3)
The 8th Annual Rising Stars Concert with the Asian American Heritage theme will be on this coming Sunday (5/3) from 2-4pm at Chappaqua Library.  It is organized by OCA-WHV to encourage Asian American students to play musical instruments from the classical western to traditional Asian forms and promote the Chinese traditional music and culture.  For this particular concert, we have invited two special guest performers:
Wang Guowei, a master musician on the erhu (Chinese 2-string fiddle) and composer who studied at the Shanghai Conservatory and was formerly soloist and concertmaster of the Shanghai Traditional Orchestra.  As solo artist, Wang Guowei has performed with numerous ensembles and artists including the Shanghai Quartet, Amelia Piano Trio, Da Camera of Houston and cellist Yo-Yo Ma.  He is conductor of the Music From China Youth Orchestra and has taught erhu and Chinese orchestra at many major U.S. universities.
Ming Fong, a pianist, chamber musician and concerto performer who has performed in concerts extensively both in the U.S. and aboard. He studied at Beijing Central Conservatory, Manhattan School of Music and Rice University, and won numerous piano competitions and awards. In 2004, he founded the Beijing International Music Festival and Academy (www.bimfa.org) bringing together established performing artists and renowned pedagogues from around the world to promote "Cultural Harmony Through Music" for the benefit of the next generation of young musician.
Please click here for details.