Registration Seminar This Sunday 5/17
大纽约华夏中文学校田径运动会 (Track and Field Event) 5/17
Math Competition Results
午餐服务开通 Lunch service
"中华文化海外行"纽约夏令营
Student Corner 19th Issue (小语世界第十九期)
18th Annual Asian American Heritage Festival
Registration Seminar This Sunday 5/17
2015-2016 学年课程注册将于五月底开通。 今年学校的课时设置、开课时间, PreK-K课程安排都将有很大变化, 给家长以更多选择。文化课数目、种类也将大幅增长。为保证注册工作顺利进行,大纽约华夏中文学校将在本周日(5/17)10:00 am 在 H Room (Seminar Room) 举办注册课程介绍讲座。学校注册、教育团队将向大家介绍新学年课程、注册规定,并现场解答家长提问。
注册开始前,我们希望家长们登录学校注册网站,验证以下内容。
1.       用户名及密码。 如果你忘记了注册名或密码, 请点击"Forget Password"图标,或发邮件到registration@hxgny.org
2.       检查账户余额,未付清欠款前将无法注册。 如有问题, 请发邮件到registration@hxgny.org。
注册开通前,学校将发布通知, 请大家注意收看。
Registration for the 2015-2016 school year will open late May.  This year, parents will enjoy more choice of different language sessions and more verities in culture class offering.   Prek and K curriculum is also completely re-hauled.   In order to ensure smooth operation, HXGNY will host a registration seminar this Sunday (5/17) at 10:00am in the H-Room.  The registration and education team will cover topics of the new class schedule, key registration policies, as well as host a live Q&A session.
Before registration starts, we would encourage families to log in to their account and check out the following:
– If you forget your username and password, please click the "Forget Password" icon, or send a request to registration@hxgny.org
– Check your account balance.  Families need to clear all outstanding balance before they can register for the new school year.  If you have questions regarding your account balance, please email registration@hxgny.org
HXGNY Registration Team
back to top
大纽约华夏中文学校田径运动会 (Track and Field Event) 5/17
大纽约华夏中文学校田径运动会将于5/17下午在White Plains高中田径场举行。 运动会设有短跑,中短跑,跳远,跳绳,拔河等各种有趣比赛项目。每个项目设一,二,和三等奖。网上报名已经截止。 应家长要求,没有报名的家长可在比赛当天12点之前在 B-Building Seminar room 报名,交纳 $10报名费。学校将向每个参赛学生赠送一件大纽约华夏中文学校T-Shirt. 同时鼓励家长们踊跃购买成T-Shirt, 作为对此次运动会的赞助。午餐11:45开始在餐厅提供, 各位家长自行购买。比赛组委会将在同一时间分发t-shirt 和比赛号码。拿到号码和午餐结束后,参赛选手请于1点前赶到高中田径场报道,比赛1点准时开始。比赛预期3:30结束。如有疑问请电邮sports_hxgny@googlegroups.com。让我们在赛场上见。
HXGNY Track and Field Games will be held at the track and field stadium of White Plains High School on the afternoon of May 17. The event will include 50,100,2and 400 meters race, rope jumping, tug of war, and other fun games. No. 1, 2 and 3 will get prizes. Registration is now closed. You can still register on-site before 12pm in Cafeteria room of B-Building on 5/17, with an on-site registration fee of $10. Each registered student will get a free HXGNY t-shirt. Parents are encouraged to purchase the adult t-shirt to cover the expense of this Track and Field event. Lunch will start around 11:45pm in the cafeteria room for you to purchase. T-shirt and race bibs will be handed out to registrants at the same time. All participants need to report to the stadium before 1pm. The games are expected to finish around 3:30pm. Should you have any questions, please email sports_hxgny@googlegroups.com . Looking forward to seeing you in the games.
back to top
Last Sunday, on Mother's Day, over 80 kids participated in the Math Competition. Below are the winners for each grade – congratulations to all the kids! Please come by to the Information Desk in registration room for the certificate.
1st grade: Frank Hu, Sophia Lin, Jack Kong, Anyi Sharma (higher score than the 3rd place in 2rd grade)
2nd grade: Adrian Wang, Chloe Liu
3rd grade: Derek Xu, Oliver Huang, Leo Chen
4th grade: Olivia Liu and Jeelin Liu, Ethan Xia, Ben Wu and 廖晓蓉
5th grade: Jeffery Kong, Michael Wei, Ken Zhu and Allen Bao
6th grade: Natalie Shell, Vincent Xu, Grace Tian
7th grade:Zachary Wang, Max Li, Brian Wu
8th grade:  Angela Lin
SAT Math 6th grade: Peiling Niu, Joanna Wang
SAT Math 7th grade:Erxi Lu, Julia Lin, Mary Xu
SAT Math 8th grade: Kelly Zhu
SAT Math 9th grade: Kevin Chang, Margaret Zhang, Ryan Li
SAT Math 10th grade: Mingjun Xiao
back to top
午餐服务很受欢迎,请大家填表反馈。
这周5/17我们请了Jinn's Fresh 餐馆来我校提供午餐。 11:30A点开始,在B楼大厅(seminar room), 只收现金, 欢迎大家踊跃购买尝试,积极反馈, 以便于我们做最后的选择。
为保证学校清洁卫生,请大家用餐后自行清理桌面,保持地面清洁。可以将食品带回家, 但校园用餐只限于餐厅内 (绝对不可以到其它教室或室外用处)。烦请所有家长遵守。
back to top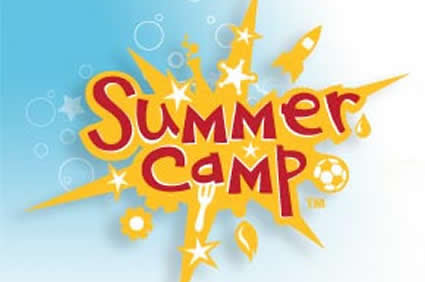 中美体育文化纽约夏令营隆重开出。今年夏天,孩子们无须漂洋过海,即可享受高品质的各项中国文化课程。
夏令营由中国华文教育基金会、爱迪斯体育文化交流中心主办,大纽约华夏中文学校、康州华夏中文学校协办。日期为八月十日 – 八月二十一日,全日制。 地点为White Plains High School。 丰富的课程选择包括中国历史、文化、民族舞、绘画、手工、书法、武术、游泳。 文化课程由中国华文教育基金会从国内选派有海外教学经验的国内优秀专业老师执教。 游泳课程由知名的祥豪游泳俱乐部提供。 可以网上注册。
back to top
Student Corner 19th Issue (小语世界第十九期)
2014-2015《小语世界》第十九期与大家见面了,清新版面,精彩文章,请点击这里阅读。如果你有好的文章,愿与我们分享,请将稿件投至hxgnysubmissions@gmail.com
Please click here for Student Corner 19th Issue.
back to top
18th Annual Asian American Heritage Festival
Saturday May 30th, noon to 6pm (rain or shine), at Kensico Dam Plaza, Valhalla, NY.  Check details here.