White Plains High School
10/18/2015 本周日全校消防疏散演习 (School Wide Fire Drill) 通知
10/25/2015 下周日魔幻"万圣节"游行 Magical Halloween Parade
午餐服务 Lunch service in B registration room
Call for candidates for WACA Outstanding Student Leadership and Community Service (OSLCS) Award
OCA Student Leadership Award
10/18/2015 本周日全校消防疏散演习 (School Wide Fire Drill) 通知
总的原则: 生命第一, 安全至上。注重培训,预防为主。
1 本次消防疏散演习 (fire drill) 计划将于10/18/2015(星期天)进行。演习时间大概在10:10左右开始,预计10:45点前结束
2 本次演习包括所有语言课,文化课学生,兴趣俱乐部及家长和老人。
3 本次消防疏散演习按红、绿、蓝三条路线撤退。预先把所有的语言课班分到红、绿、蓝三个颜色组,分组结果会预先通知老师和家长代表。撤退路线总的设计原则是离教室最近的安全出口。当天走廊大厅里会有清楚的指示箭头指名撤退方向。
4 演习当天请老师在开课后先点名学生人数,在听到安全警报响后,每个班级老师和学校指定的安全员组织学生有序的按提前制定的撤退路线撤退到安全出口。演习时,每班的家长代表应在教室,协助安全员和老师。演习时将由有红、绿、蓝三种标志颜色的安全员带领相同颜色的班进行撤退。红色的班按红色路线撤退,绿色的班按绿色路线撤退,蓝色的按蓝色路线撤退;
5 文化课和兴趣俱乐部由任课老师或俱乐部负责人带领,依照走廊中安全员的指示撤退到最近的安全出口;
6 当日值班家长(parents on duty)在学生撤离时,守候在楼梯口,避免学生拥挤、摔倒。学生撤离后,阻止无关人员进入教室。当学生返回教室时,负责开门;
7 学生撤退到指定位置后,由老师清点人数并有序在楼外等候,安全员在确认演习结束后会通知大家有序返回教室。所有的老师和学生必须返回原教室,返回教室后由老师点名确认人数后才可以下课;
8 当天为保证演习顺利进行,请家长在大厅依照安全员指示有序撤退。为保证正常秩序请家长不要在演习期间返回自己孩子教室
2015-16 HXGNY Fire Drill Notification
HXGNY will conduct a school wide fire drill on Sunday, 10/18/2015. The fire drill will start around 10:10am and expected to finish around 10:45am. The fire drill includes all teachers, students, parents and grandparents.
All classrooms are assigned one of three colors (Red, Green, Blue) and each color has its own evacuation route. The evacuation route will be sent to teachers in advance and there are fire marshals in the corridor to help the evacuation. Please follow your evacuation route and the fire marshal's instruction to the nearest emergency exit, and wait outside the building. When the fire drill finish, the fire marshal will notify and guide people return the building in order.
back to top
10/25/2015 下周日魔幻"万圣节"游行 Magical Halloween Parade魔幻"万圣节"游行 10/25/2015
最具魔幻,充满精灵的节日,孩子们最快乐的的节日 "万圣节" 就要到了。 你会怎样过?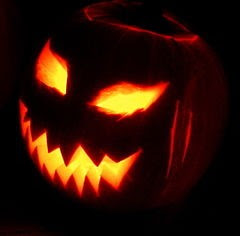 为了给孩子们一个快乐,难忘的节日, 华夏大纽约将于10月25日举行万圣节游行. 为增加节日气氛,希望家长和老师也着costume。启蒙班至三年级学生以班级为单位参加,请家长为学生准备好万圣节服装, 高年级学生根据学生意愿,可自由参加。
希望各位家长们把小朋友们装扮好再送到教室/学校,低年级 (PreK-G3) 小朋友家长最好协助老师和班级一起准备游行。我们备有小礼品赠送给小朋友们,游行的具体路线和时间请待下礼拜通知。请家长们带上相机,记录下这难得的场景。
Magical Halloween Parade 10/25/2015
The most magical holiday – Halloween- is coming. HXGNY is going to host annual Halloween parade on 10/25.
To make the festival your children's best memory, we will host Halloween Parade! We encourage parents to dress in costume! Each class of Pre K to third grade students will parade as a group. Parents of these grades please dress your children in costumes. Students from fourth grade and up can participate individually if interested.
Please send your children to school in costume. Every participant will receive a goody bag filled with candy and toys. Stay tuned for more details. Don't forget your camera!
back to top
午餐服务 Lunch service in B registration room
本周学校内的午餐由康州的大唐Jinn's Fresh提供服务。本周午餐会在11:30pm 开始卖饭。地点不变,仍在楼上的B registration room, 只收现金。
为保证学校清洁卫生,请大家用餐后自行清理桌面,保持地面清洁。可以将食品带回家, 但校园用餐只限于餐厅内 (绝对不可以到其它教室或室外用处)。烦请所有家长遵守。
Lunch service starts at 11:30am in the B registration room.
Call for candidates for WACA Outstanding Student Leadership and Community Service (OSLCS) Award
Westchester Association of Chinese Americans is seeking candidates for "WACA Outstanding Student Leadership and Community Service (OSLCS) Award" for 2015 – 2016 school year.  Deadline for application of Oct 15 2015 WACA has offered the OSLCS Award to Chinese American students in the Westchester area since 2009. With enthusiastic participation from all local Chinese schools, the award program has served its mission and purpose very successfully. Every year for the past five years, three outstanding students have been selected as recipients of the award; these students have gone on to elite universities including Chicago, Columbia, Cornell, Dartmouth, Duke, Harvard, MIT, NYU Stern, Penn, Princeton, Stanford, and Yale.
Please click the two links, "WACA OSLCS Award Program" and "WACA OSLCS Award Application Form", which help explain the program's purpose and procedures in more detail.
back to top
OCA Student Leadership Award
Dear Sir or Madam:
We are proud to announce the OCA Student Leadership Awards to be granted to ten outstanding high school students from the local Asian community this fall. We hope you will help us identify talented youths who fit the criteria and encourage them to apply as soon as possible.  Application materials can be found here.
The OCA Student Leadership Award celebrates the achievements of outstanding Asian American high school students from the Westchester-Hudson Valley region. Non-Asians with a keen interest in Asian culture are also invited to apply. Up to ten awardees will each receive a $200 stipend and recognition at OCA's Dynamic Achievers
Awards gala at the DoubleTree Hotel in Tarrytown on November 14, 2015.
Deadline for submission of materials: October 16.
Sponsor of these awards is the Westchester-Hudson Valley chapter of OCA, the foremost national organization advocating for social justice for Asians in America. We, the members of the OCA-WHV Executive Board, are eager for your prompt response.
Warmly,
Dr. Rose Tan Kaung, Ms. Jean Chang, Dr.Linda Ching Sledge, Ms. Jenny Kho
OCA-WHV Youth Awards Committee
back to top