购物捐献两不误
2014-2015 School Directory Cover Design Contest – Deadline 12/14
华夏教学研讨会暨教师年会
学校公告
演讲大赛 Speech Contest – Date Change 12/14/2014
小语世界第二期 (Student Corner 1st Issue)
Community News:  Chinese culture show in Darien Library
 
---
购物捐献两不误
Just following these simple steps, amazon will donate to our school anytime you shop on amazon.
1. Click on 
http://smile.amazon.com/ch/46-0706392
.
2. Log into your amazon account.
3. Go to 
smile.amazon.com
 (Note: not 
amazon.com
) in your later online shopping. All the price, procedure will be the same to you, but you will make a difference in our school.
2014-2015 School Directory Cover Design Contest – Deadline 12/14
We welcome all children to submit 
original
 artwork for the HXGNY Student directory.  The artwork theme should be about the school life at HXGNY.  Please submit all original artwork to the Information Desk on or before Dec 14th (please mark the children's name, age and class) .  The art teachers will select the final winning pieces to be featured on the front, the back cover and the illustration( 插图)of the directory.
华夏教学研讨会暨教师年会
11月15、16日,
一年一次的华夏教学研讨会暨教师年会在新泽西的Somerset 举行。
我们大纽约分校有二十几位老师和学校管理人员参加了这次盛会。
这次大会的主题是教育、培训、发展、创新。与往年相比,
今年的会议流程更精炼务实,讲座的内容与华夏的实践情况更贴近。
在教材、教法、语言学理论和学校管理上都有很好的交流,
效果很好。我校的黄岳董事做了《美国孩子也能教成辩论冠军》
的专题演讲,孙凌云老师做了马立平四年级《草船借箭》
的示范教学。在晚会上,老师们还表演了小合唱《送别》,
展示了我们大纽约华夏的风采。
学校公告
请家长们注意,根据我校与White Plains High School协议和我校相关规定,未经学校特别许可,
任何个人都不可在学校教学楼、停车场、
运动场张贴任何商业或非商业广告, 违反规定者学校将会视情节做出处罚。如家长们看到此类违规行为,
可直接制止, 或向学校报告。
演讲大赛 Speech Contest – Date Change 12/14/2014
Dear parents,
​​
Important Date Change,  Speech/MC ( master of ceremony) Contest Is 12/14/2014, a week later from the original 12/07. Please mark your calendar!
We are wrapping up the 1st round of selection by this Sunday.   An email  will go out to all parents whose children will be in the 12/14 contest,  shortly after all the nominations are collected from our devoted teachers.
Place : Little Theater for G1,2,3.   D108 for G4+ ( next to the Auditorium) 
Time:  12/14/2024, 12:40pm
Lunch:  $2 per pizza/hot dog, $1/bottled water.  Contestants also pay
The speech/MC Contest will commence simultaneously at two venues,  lasting 3 hours.   We ask each participant to clear 12/14 afternoon schedule as the appearance order is determined by random draw within each grade.
We will be needing many volunteers, especially judges.   This year all parents can be judges even if your child is in the contest.  The highest and lowest marks will be taken out automatically when calculating the final score for each kid.
1) Sign up here for all volunteer opportunities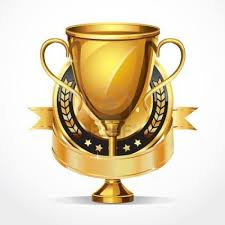 Contestants will be split into two groups: G1-3, G4 and up. After a brief self-introduction, the child will deliver a 2-3 minute talent show, sucn as poem reciting, story telling, comedy, tongue twister, or show & tell.   G4 and above will also have a 1-minute impromptu Q/A. 比赛分成两组: 低年级组(一至三年级); 高年级组(四年级以上)。 简短的自我介绍后是2-3分钟的才艺展现(朗诵、讲故事、
说笑话, 绕口令,或美国学校常用的Show & Tell).   题材健康活泼.  四年级以上加一分钟即兴问答。
Top 3 winners from grade 1,2,3 will join Regional Final on 01/11/2015. G4+ will be Student MCs in future school events.
Please direct all your questions to Jennifer Liu 洪滔,  
hongtao89@gmail.com
.   Thank you for your participation and volunteerism.
Student Corner 1st Issue (小语世界第二期)
2014-2015《小语世界》第二期正式发表,清新版面,
精彩文章,请点击
这里
阅读。
Please click 
here 
to check out the first issue of Student Corner 2014-2015
Community News: Chinese Culture Show in Darien Library
To celebrate Thanksgiving, the regional Chinese Community will host a children's cultural show at the Darien Library. Performances will include:
      Musical solos
Choral songs
The Ugly Duckling
The Empty Flower Pot
The show is open to the public and  everyone is welcome!
Time: 3:30 pm – 4:30 pm,
Date: Sunday, November 16th, 2014.
Location: Darien library:1441 Post Rd,Darien CT 06820
Admission: Free
Directed by: MingMing
Tel: 
203-322-5633
2014-2015