语言课教师家长会 Parent Teacher Conference (PTC)
购物捐献两不误
新校历 updated School Calendar
华通社记者团招生
2014-2015 School Directory Cover Design Contest – Deadline 12/14
Notice: South Gym will not open till after 10:00 am
演讲大赛 Speech Contest – Date Change 12/14/2014
小语世界第三期 (Student Corner 3rd Issue)
---
语言课教师家长会 Parent Teacher Conference (PTC)
Dear parents,
This Sunday, 12/7 ,  we will have a parent teacher conference (PTC). PTC is a very important meeting for parents to know the teachers and the curriculum. It is also an opportunity for you to voice your concerns or ask questions. Please make every effort to attend and be on time.
Pre-K, K and CLS will have PTC during class time. Your teacher will tell you specific time slot for you to go the classroom. Other classes will have PTC in either the B cafeteria (registration room) or H cafeteria (downstairs big room). More details below.Note: A few classes may not hold PTC this week due to absence of your regular teacher. Please follow your teacher's instructions.
购物捐献两不误
Just following these simple steps, amazon will donate to our school anytime you shop on amazon.
1. Click on
http://smile.amazon.com/ch/46-0706392
.
2. Log into your amazon account.
3. Go to
smile.amazon.com
(Note: not
amazon.com
) in your later online shopping. All the price, procedure will be the same to you, but you will make a difference in our school.
back to top
Updated School Calendar
We have recently updated our school calendar.  Please visit our school website or click
here
back to top
华通社记者团招生
 为了锻炼学生的口才,组织能力,写作能力,
帮助学生更加积极地参加学校活动,华通社记者团现在开始招生。
 招生条件: 五年级以上学生, 对中文写作有兴趣,能独立完成500字以上文章
报名截止时间: 12/31/2014
报名要求:对班主任老师进行5分钟采访,然后写一篇采访小结。 小结在报名截止前交给学校负责老师
 记者团工作内容: 对学校活动进行深度及时采访和报导,平均每个同学一个月写文一篇,采访一次,听讲评一次。 和小语世界编辑合作,把报导实时发表在学校校刊小语世界上。小语世界现任编辑也可报名。
指导老师: 黄岳 杨波
2014-2015 School Directory Cover Design Contest – Deadline 12/14
Any artwork submitted must be student's original design and creation, conceptualized and executed solely by the student. Submitted pieces must not have been published previously and may not be subject to the rights of any other party.Two winners will be selected from all participating students by a group of judges. The art teachers will select the final winning pieces to be featured on the front, the back cover and the illustration( 插图)of the 2014-2015 Huaxia Chinese School of Great New York Communication Directory.
Please refer to the following requirements to start your design.
Paper Size: 8.5" x 11" (letter size)
Picture Dimension: 7.5" (W) x 9" (L) in portrait mode
Color: black and white (shading is accepted)
Print your name and class on the back of your design
Submit your final artwork to the Information Desk by 12/14/2013
South Gym will not open till after 10:00 am
Please note:  per notice from White Plains High School, South Gym (basketball court gym) will not be available till after 10:00 am
Dear parents,
​​
Speech/MC (master of ceremony) Contest Is 12/14/2014, not 12/07!!
Our fair-minded teachers plus enthusiastic participants sparked the 1st round of speech contest. Many kids got multiple performance opportunities in too-close-to-call situations. 61 students have been nominated to the 2nd round on 12/14.   61位小朋友入围第二轮比赛。 Their parents have received an email notification on 11/25, just before the turkeys were thawed.
Location:  G122 (above auditorium )  for G1
D108 ( next to the Auditorium)  for G2, G6, G7, G8, G9
Little Theater ( underneath D108)  for G3, G4, G5
Lunch:  outside auditorium,  $2 per pizza/hot dog, $1/bottled water.  Contestants also pay
We ask each participant to clear 12/14 afternoon schedule as the appearance order is determined by random draw within each grade.  We cannot accommodate any special requests.
After a brief self-introduction, the contestant will deliver a 2-3 minute talent show, such as poem reciting, story telling, comedy, tongue twister, or show & tell.   G4 and above will also have a 1-minute impromptu Q/A.  简短的自我介绍后是2-3分钟的才艺展现(朗诵、讲故事、笑话, 绕口令,或美国学校常用的Show & Tell).    四年级以上加一分钟即兴问答。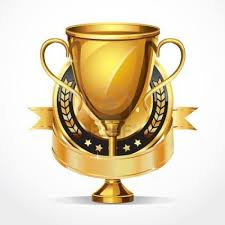 Contestants will be split into 5 groups, G1, G2, G3, G4-5, G6-9.  Each group will produce top 3 winners.  Grade1-3 winners will proceed to the Regional Final Speech Contest on 01/11/2015.  G4+ winners will be Student MCs in future school event.  比赛分成5组3个赛场。每组产生前三名。
We will be needing many volunteers, from room/equipment set up, food serving, to judges, timers, and final clean up.  Please help out as much as you can to make this event enjoyable and memorable.
1) Sign up here for all volunteer opportunities
3) sample judge scoring sheet, easy as 1-2-3, no mental math is needed.
4) 参赛小朋友名单
Please direct all your questions to Jennifer 洪滔,  
hongtao89@gmail.com
.   Thank you for your participation and volunteerism.
2014-2015《小语世界》第三期与大家见面了,清新版面,
精彩文章,请点击
这里
阅读。如果你有好的文章,愿与我们分享,请将稿件投至 
hxgnysubmissions@gmail.com
Please click 
here
 to check out the 3rd issue of Student Corner 2014-2015. If you would like to submit essays, works, poems, or pieces of art, then please email Student Corner's mailbox at 
hxgnysubmissions@gmail.com