魔幻"万圣节"游行 (Halloween Parade 10/26)
教育讲座: 美国孩子也能教成辩论冠军! (Education Seminar)
学校成功举行第一次消防撤退演习
年鉴HXGNY First Year Book is Available to Order
Community News
第五届"'欢聚纽约'晚会及中美建交35周年晚会
祥豪游泳俱乐部优惠价格  Discount from Xianghao Swiming Club
 
魔幻"万圣节"游行 (Halloween Parade 10/26)
最具魔幻,充满精灵的节日,孩子们最快乐的的节日 "万圣节" 就要到了。你会怎样过?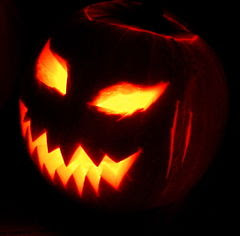 1. 为了给孩子们一个快乐,难忘的节日, 华夏大纽约将于10月26日举行万圣节游行. 为
增加节日气氛,希望家长和老师也着costume。启蒙班至三年级学生以班级为单位参加,
请家长为学生准备好万圣节服装, 高年级学生根据学生意愿,可自由参加。
游行将于
11:15 AM
在 
H Room
 外楼梯处开始. 希望各位家长们把小朋友们装扮好再送
到教室/学校,低年级 (PreK-G3) 小朋友家长最好协助老师
11:05AM
和班级一起准备游行。
游行沿走廊经过布置好的万圣节背景区,此处是举班/
举家合影的好场所,再穿过室外大天井,回到室内,
我们备有小礼品赠送给小朋友们,终点在学校侧门的前庭(
Hallway between A and B Building)。Pre-K家长接孩子回家, K 班孩子和老师回教室, G1-G3家长接孩子上文化课。 请家长们带上相机,记录下这难得的场景。
2. 我们同时还会举行手工和最佳服饰竞赛。展台设在 Room B (学校正门入口旁边的大房间). 请将手工作品于10 月26日早交到Room B 展台,放学时取走,名次会在下一周的Newsletter 上公布.手工作品包括但不限于:万圣节主题的绘画,南瓜雕刻,南瓜上作画,万圣节主题的折纸 等等
2014 Magical Halloween Parade
The most magical holiday – Halloween- is coming.
1. HXGNY is going to host annual Halloween parade on 10/26. To make the festival your children's best memory, we will host Halloween Parade! We encourage parents to dress in costume! Each class of Pre K to third grade students will parade as a group. Parents of these grades please dress your children in costumes. Students
from fourth grade and up can participate individually if interested.
The parade will begin at 11:15 am. Please send your children to school in costume. Parents with young children please help the teacher and class starting at 11:05 AM to get ready for the parade. The parade will start right outside the H room on the first floor, follow the hallway, a Halloween photo-opp where you can take pictures, go through the courtyard, re-enter the building. Every participant will receive a goody bag filled with candy. The parade will finish at the side entrance of the school, hallway between A and B building. At the end of the parade, Pre-K children parents can get the children home, K children will go back to the classrooms with teachers, and G1-G3 children will be released to the parents who will send them to culture classes.
2. We will have craft contest and best costume photo contest. Please send in your crafts in Cafeteria for display in the morning of 10/26 to B room (the one next to the main entrance of the school), you can take your crafts back after school. The winners will be announced on the following week's newsletter.
教育讲座: 美国孩子也能教成辩论冠军!
讲员:黄岳老师
时间:10-11 AM (十月二十六)
地点:B1 (注册室)
上学期我校学生获得华夏总校中文辩论赛冠军。
很多家长都很好奇想知道这些在美国出生长大的孩子是怎样把中文学
得这么好?这周我们请辩论赛的总教练黄岳老师给大家分享: 怎样
帮助孩子学好中文? 如何提高孩子学习中文的兴趣?黄岳老师有多
年的教学经验, 她去年教的七年级HSK汉语
水
平考试成绩出色。
黄岳老师在子女的中文教育上也很成功。欢迎大家踊跃参加讨论。
Education Seminar: American kids can become Champions in Chinese debate!
Our students in HXGNY won the 1st place Debate among HuaXia Chinese Schools last semester. Many parents are curious and want to know how these kids who were born in US can master Chinese so well? We invite our Chinese teacher Yue Huang who was a Head Coach of the debate team to share with us: how to help kids learn Chinese effectively? how to motivate kids to like Chinese?  Teacher Huang has many years of experience in teaching Chinese. She taught 7th Graders last year and her students performed very well in HSK Chinese test. She has two kids whose Chinese are extraordinary. You are welcome to the discussion.
Speaker: Yue (Holly) Huang, Teacher
Time: 10-11 AM (10/26)
Location: B1, Registration room
学校成功举行第一次消防撤退演习
10/19日,大纽约华夏中文学校成功举行了学校历史上的第一次消防疏散演练。此次演练,是根据学校董事会的要求,按照校委会的安排,由校安全团队实施。此次演练,学校董事会成员、校委会成员、校安全团队成员、老师、家长代表和其他家长一起,齐心合力,把全体学生安全有序地撤离到了指定的安全区域。此次演习的目的就是:一旦发生意外情况,老师和学生熟悉各自的撤离路线,安全撤离,降低损害。
如果家长们对此次演习有任何意见或建议,请及时反馈到学校。我们会根据反馈意见,及时改进我们的消防安全预案。通过这些,确保学校更有保障,孩子们的学习环境更加安全。
HXGNY First Year Book is Available to Order
Dear parents,
HXGNY's first ever Yearbook is here!  It is packed with over 500 color photos.  Books are ready to purchase on site this coming Sunday at the Information Desk in school.  The price is $30 (soft book).  Those who ordered online in June can also pick up at the Information Desk.
Click here to see some screenshots of the yearbook.
第五届"'欢聚纽约'晚会及中美建交35周年晚会
由美东侨学界主办的第五届"'欢聚纽约'
晚会及中美建交35周年晚会将于2014年10月26日晚8:
00在Skirball Center for the Performing Arts, New York University,566 LaGuardia Pl, New York, NY 10012闪耀登场。
晚会主办方希望籍此文化盛宴,将大纽约地区政商要员、各界精英、名校高才、艺术大师汇聚一堂,欢聚一堂,增进了解,通过晚会演出向所有热爱中华文化的国际友人展示华夏文明独有的靓丽风采。晚会将积极探寻中西文化的合作创新,与纽约各大高校合作,将互动媒体前沿技术融入传统艺术表现手法之中,提高晚会的观赏性和趣味性。该晚会舞台还将使用互动投影技术和最新媒体互动技术打造最史无前例的视听享受。本次晚会邀请了世界级演奏家何家义等人,为您献上变脸、魔术、群舞、声乐等一系列视听盛宴。同时,在此之前,组委会于傍晚6:00-7:30还将精心准备一场贵宾鸡尾酒会,为嘉宾和观众者提供一场不可多得的高层次优质社交活动平台。具体信息请查阅网站 www.csspena.com
.
祥豪游泳俱乐部优惠价格  Discount from Xianghao Swiming Club
华夏大纽约与祥豪游泳俱乐部达成合作协议,
十月底以前新加入祥豪俱乐部的华夏大纽约学生可以享受九折价格优
惠, 此优惠可在祥豪游泳俱乐部所有地点使用。报名或询问俱乐部详情,
可email 
info@coachmu.com
Based on new agreement between HXGNY and Xianghao swimming club, the HXGNY students who join the swimming club first time before the end of October can enjoy 10% tuition discount.  This discount applies to new swimming club students at all Xianghao locations.  For more information or to register for the club, please email info@coachmu.com